| | |
| --- | --- |
| Posted by JROE LIGHTFOOT on July 13, 2019 at 5:40 PM | |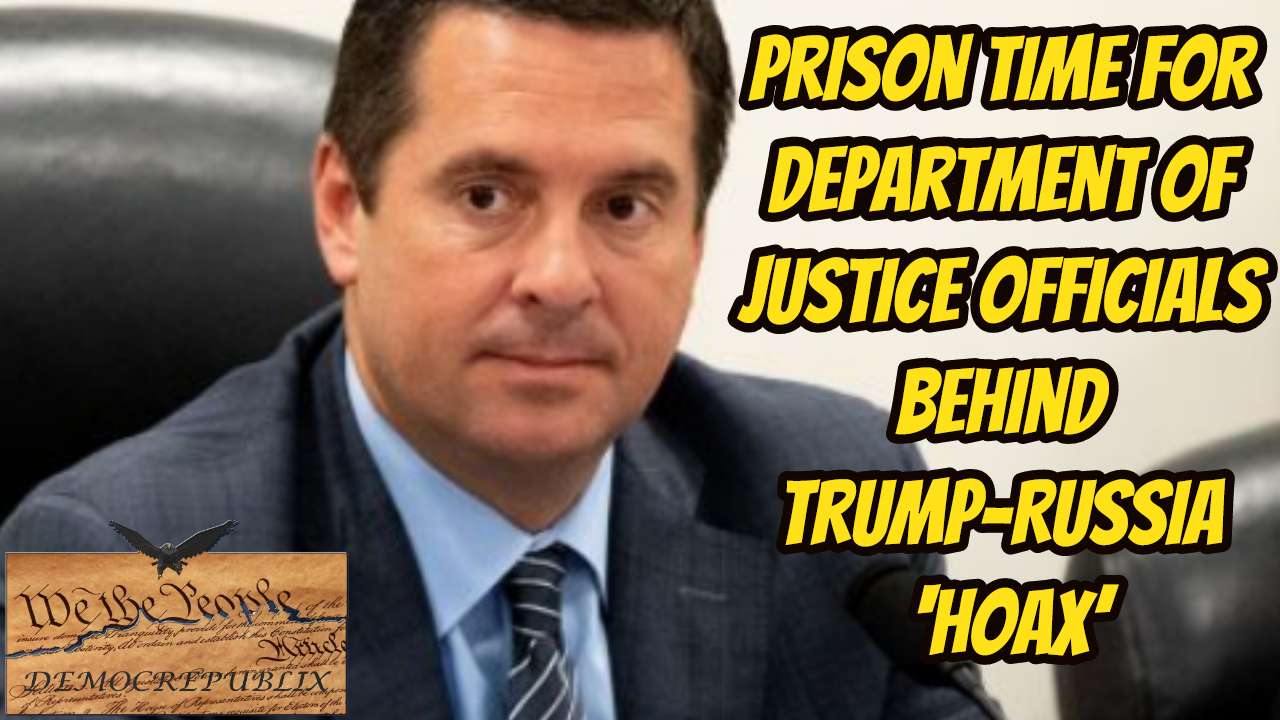 Republican Lawmaker Devin Nunes Recommends Jail Time for Department of Justice Officials Behind Trump-Russia 'Hoax'
Rep. Devin Nunes (R-Calif.) said that Department of Justice officials who participated in the sketchy Trump-Russia probe should face consequences including prison time in order to keep the country from breaking.
An over a year-long investigation of President Donald Trump for claimed ties to Russia—ended up being an "obstruction of justice trap" that began without any proof, Nunes, the ranking member of the House Intelligence Committee, said to Fox News.
The problem can only be fixed by putting the individuals who "perpetuated this hoax" behind bars, the lawmaker said.
"These are all a bunch of dirty cops and I'll tell you," Nunes said, "we're going to go down in a spiral in this country because you will not have a Republican that will trust the FBI or the Department of Justice for generations to come."
One person that Nunes refer to was Andrew Weissman, a top prosecutor on the team of special counsel Robert Mueller.
Weissman is an ex-general counsel to the FBI when it was led by Mueller who attended Hillary Clinton's election night party.
Accoring to the Epoch Tmes:
In 2017, while the chief of the Department of Justice's Criminal Fraud Section, Weissman set up a meeting (pdf) between the department and the FBI and reporters from The Associated Press. Officials at the meeting reportedly provided guidance to the reporters, who were investigating Paul Manafort, Trump's former campaign chairman. Around two months later, Weissman was appointed to Mueller's team.