| | |
| --- | --- |
| Posted by JROE LIGHTFOOT on June 29, 2019 at 8:35 PM | |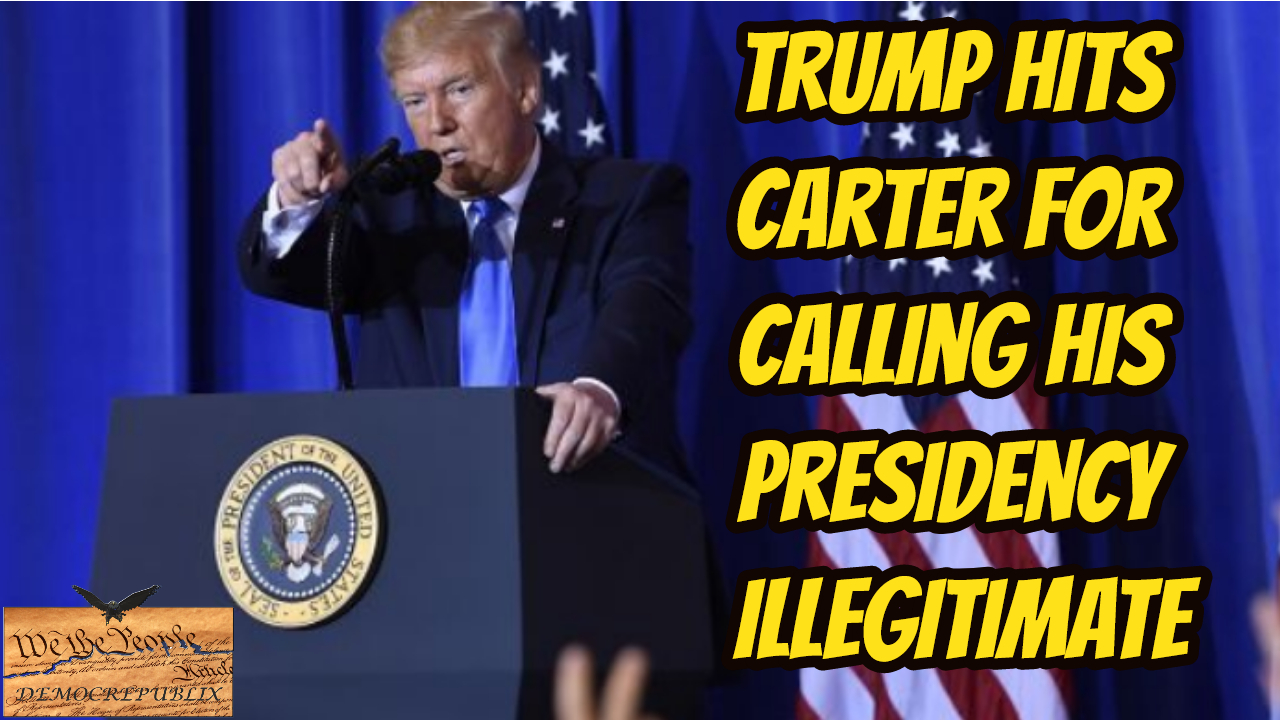 Trump Hits Carter for Calling His Presidency Illegitimate: 'He's a Nice Man, He Was a Terrible President'
President Donald Trump goes at former President Jimmy Carter for calling him an illegitimate. President Trump said this in a press conference:
Isn't it crazy? Jimmy Carter, look, he is a nice man, he was a terrible president. He is a Democrat and it is a typical talking point. He is loyal to the Democrats and I guess he should be. But as everybody understands I won not because of Russia, not because of anybody but myself. I went out and campaigned better, smarter, harder than Hillary Clinton. I went to Wisconsin, I went to Michigan, I had 32,000 people at 1:00 on the morning on election Day. I won Michigan, I won Wisconsin, I won Pennsylvania, I won states that traditionally haven't been won by a Republican for many years and this had nothing to do with anybody but the fact that I worked harder and much smarter than Hillary Clinton did. I will say this. Jimmy Carter, I was surprised he would make a statement. A lot of Democrats like to make that statement. He has been trashed within his own party. I felt badly for him because look over the years his party, he is the forgotten president. I understand why they say that. He was not a good president. Look what happened with Iran. It was a disaster. They tied him up in knots. The reason Ronald Reagan probably became president. A Democrat talking point.



This was in response to what Carter said about Trump. Carter said "I think a full investigation would show that [President Trump] didn't actually win the election in 2016," the 94-year-old Democrat said Friday at a panel event in Virginia. "He lost the election, and he was put into office because the Russians interfered on his behalf."
For some reason, former President Jimmy Carter still believes in the Russian collusion hoax, even after the Mueller report concluded no Russian collusion.