| | |
| --- | --- |
| Posted by JROE LIGHTFOOT on June 8, 2019 at 4:50 PM | |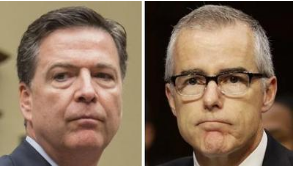 Meadows: FBI Knew 'Within 60 Days' That Russia Probe 'Built On A Foundation Of Sand'
Based on newly discovered memos which were retroactively classified by the DOJ, a high-ranking government official who met with Christopher Steele in October 2016 determined that information in the Trump-Russia dossier was inaccurate, and possibly leaked to the media, as reported by The Hill's John Solomon.
Mark Meadows validated what many have suspected about the Trump-Russia collusion for a long time; the FBI knew from the beginning that the basis of its counterintelligence investigation against the Trump campaign was built on 'a foundation of sand,' reports the Daily Caller's Chuck Ross.
North Carolina Rep. Mark Meadows (R) told Hannity Friday night that the FBI knew "within 60 days of them opening the investigation, prior to [Robert] Mueller coming on, the FBI and the [Department of Justice] knew that Christopher Steele was not credible, the dossier was not true, George Papadopoulos was innocent."