| | |
| --- | --- |
| Posted by JROE LIGHTFOOT on April 28, 2019 at 3:50 PM | |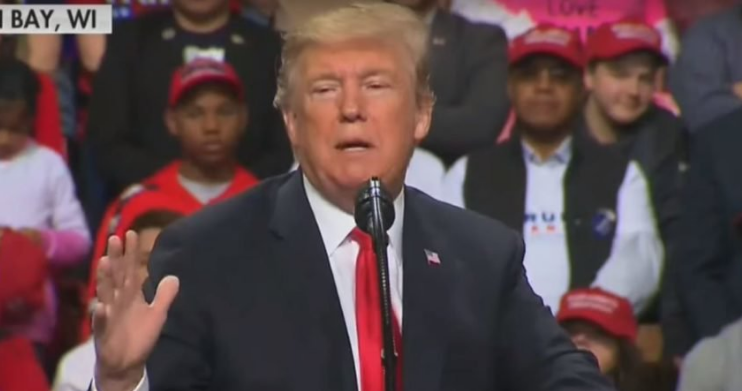 Trump: Smollett Case 'Disgrace To Our Nation'
President Donald Trump stated during his rally in Wisconsin on Saturday that former actor Jussie Smollett's case where he purportedly paid friends to beat him up was a "disgrace" to the country.
"It's called MAGA country. You know, I didn't hear that term until that third rate actor in Chicago went out, and he said, 'I was beaten up by MAGA country,' can you believe it?" Trump said. "Now, that's a hate crime, right? He said he was beaten up by MAGA country. Turned out to be a total lie. But think of it, MAGA. Make America Great Again. And, by the way, I have to tell you, that case in Chicago is a disgrace to our nation."
The remarks came after Smollett allegedly gave money to two brothers to beat him up to make it appear to be a hate crime. The alleged assailants shouted, "this is MAGA country," according to Smollett's initial statement to police. Police officials charged the "Empire" actor with 16 charges including making up a hate crime and disorderly conduct on March 14.