| | |
| --- | --- |
| Posted by JROE LIGHTFOOT on July 13, 2019 at 12:55 AM | comments (0) |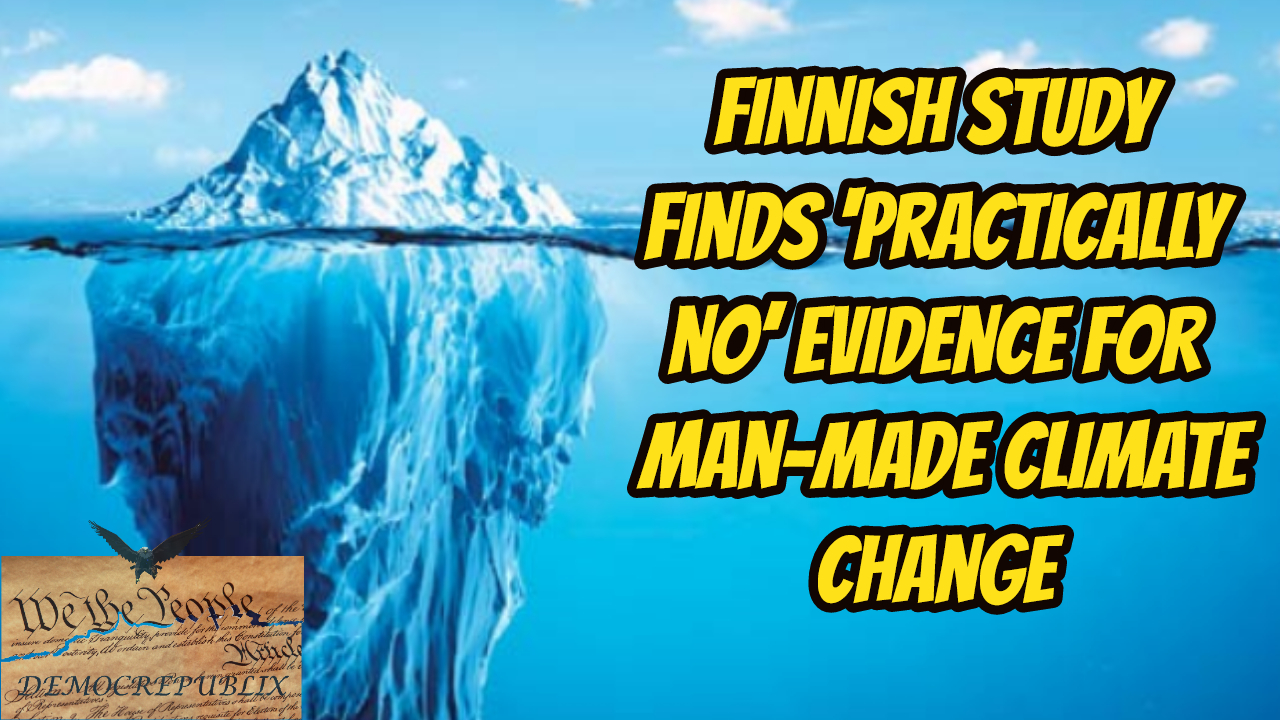 Finnish study finds 'practically no' evidence for man-made climate change
A new study done by Finnish researchers has discovered little evidence to support the idea of man-made climate change. The findings of the study were then confirmed by researchers in Japan.
In a paper published late last month, titled 'No experimental evidence for the significant anthropogenic climate change', a research team of scientists at Turku University in Finland found that existing climate models fail to consider the effects of cloud coverage on global temperatures, making them overestimate the impact of man-made greenhouse gasses.
Models utilized by official bodies like the Intergovernmental Panel on Climate Change (IPCC) "cannot compute correctly the natural component included in the observed global temperature," the study said, also stating "a strong negative feedback of the clouds is missing" in the models.
Correcting for the cloud coverage influence and accounting for greenhouse gas emissions, the researchers discovered that mankind is simply not having much of an effect on the Earth's temperature.
If we pay attention to the fact that only a small part of the increased CO2 concentration is anthropogenic, we have to recognize that the anthropogenic climate change does not exist in practice.
The study's authors noted the difference between the type of model favored by climate scientists at the IPCC and real evidence, stating "We do not consider computational results as experimental evidence," noting that the models often yield contradictory conclusions.
Given the evidence presented in the study, the Finnish team rounded out the paper by concluding "we have practically no anthropogenic climate change," adding that "the low clouds control mainly the global temperature."