| | |
| --- | --- |
| Posted by JROE LIGHTFOOT on July 4, 2019 at 5:10 PM | comments (0) |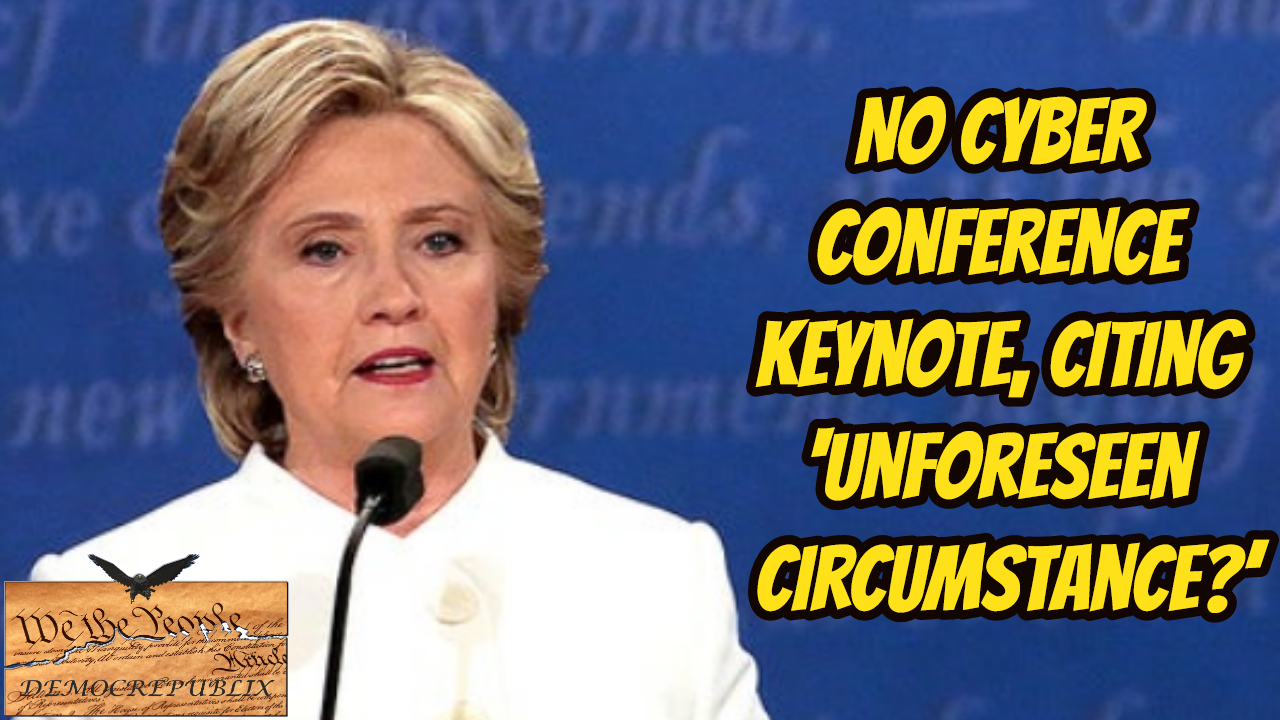 Hillary Clinton Withdraws As Cybersecurity Conference Keynote, Citing 'Unforeseen Circumstance'
According to the Daily Caller, former Secretary of State Hillary Clinton pulled out a cybersecurity convention where she was scheduled to be the keynote speaker, stating an "unforeseen circumstance," according to an email from the FireEye Cyber Defense Summit.
Clinton — who notoriously transmitted classified information over a homemade brewed server once housed in her bathroom — was the focus of the October 9-10 summit in Washington, where Clinton was to have "engage[d] in a Q&A discussion with FireEye CEO, Kevin Mandia on the geopolitical landscape and its implications for global cyber security today."
The FireEye "Cyber Defense Summit brings together many of the world's leading security experts, frontline heroes, government leaders, and executives from various industries to address the challenges of today's threat landscape," its website says.
An email from FireEye sent Tuesday said "Due to an unforeseen circumstance, Secretary Clinton will no longer be able to participate in this year's conference. Additional speakers will be announced as confirmed. We look forward to hosting attendees in October with a comprehensive program at our 10th annual event."
The email was published by Nate Cain, an IT professional and federal whistleblower. A source close to FireEye verified that "something is up" with the Clinton talk, and there is no reference of the keynote on the conference's website.